ELSA Webinars Academy on Law and Technology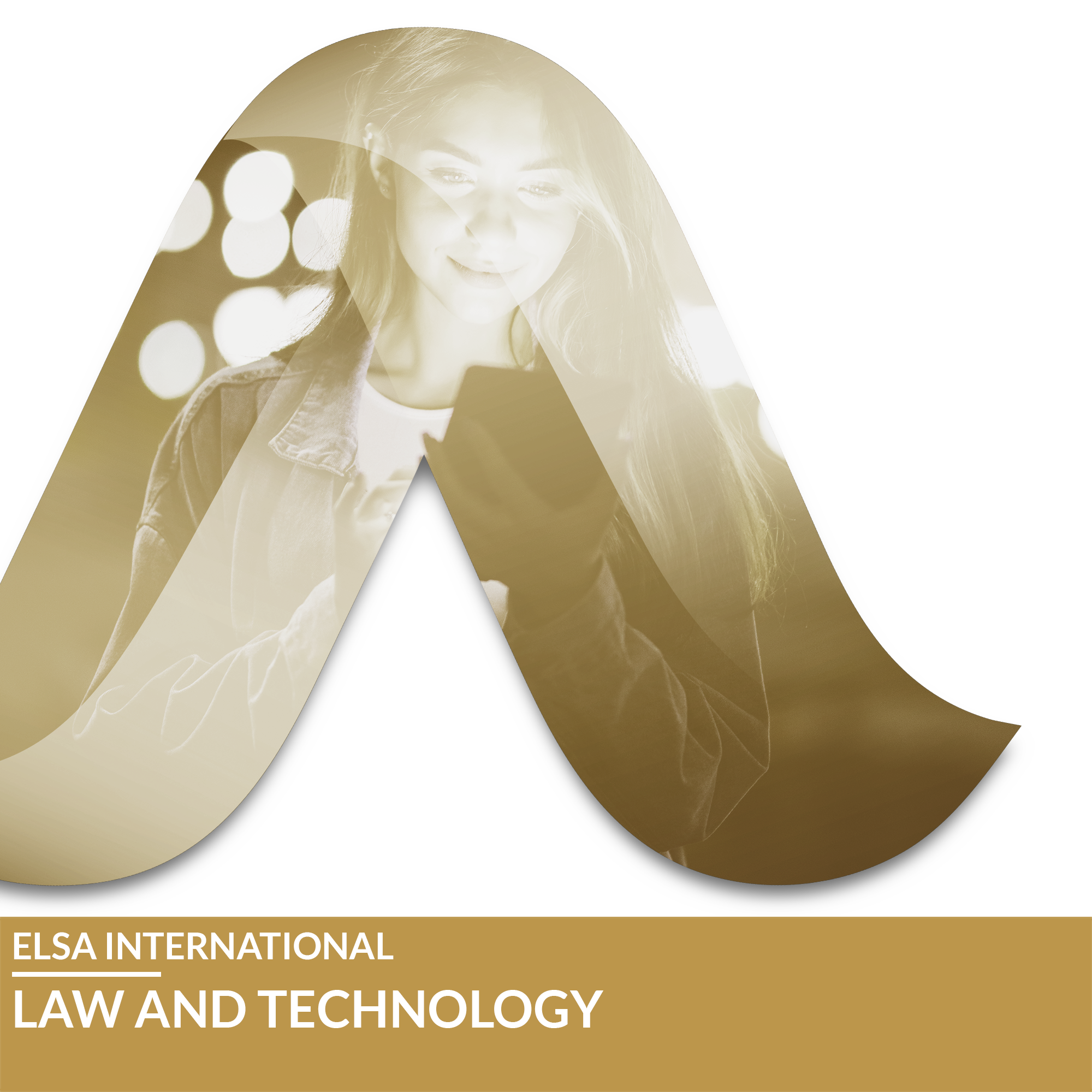 Description
ELSA International is proud to announce the third edition of the ELSA Webinars Academy on Law and Technology!
Technology has become a core element of today's society. From email to intelligent vehicles, almost every part of our daily lives is dependent on technology in one form or another. Notably, apart from everyday routines, technology is here to change the substance and the form of the legal profession as we know it. Technology pierces every area of law. This trend has manifested itself over the past decades at an increasing speed. For example, social media shutdowns demonstrated restrictions to the freedom of speech, cryptocurrencies and blockchain became the hottest topic in financial law, e-commerce was included in the international trade agenda, and major law firms are racing to implement legal software based on machine learning to automate processes thus minimising traditional expenditures. 
As such, technology is the centre of attention for both regulators and the private sector alike. Furthermore, technology has a significant impact on the legal profession's future. The future lawyer needs to be tech-savvy and understanding not only how technology works but also how that impacts existing legislation.
Academic Programme:
The ELSA Webinars Academy on Law and Technology includes nine intensive lectures covering the following topics:
Introduction to Legal Technology 
Automation in Law Enforcement and Criminal Data Settings, mapping a new reality through a fundamental rights lens;
Copyright and New Technologies, a focus on art and fashion;
Data Protection and Ethics;
Data and Healthcare;
The challenges of Artificial Intelligence for lawyers;
Introduction to the Metaverse;
Intellectual Property and Data Protection in Andean Community;
Data Subject Rights and Data Breach.
Each lecture is pre-recorded and will be made available to the participants after the application period ends by sending a generated link to the email address specified in the registration form. Hence, participants can access the lectures anytime and without limitations.
The certificate of participation will confirm participation in the course, and the applicant will receive it with the link to access the pre-recorded sessions.
The applications close on the 23rd of January, at 23.59 CET! 
Name of the event
ELSA Webinars Academy on Law and Technology
Organising Group
ELSA International
Number of Participants
Open to everyone
Fees
Participation fee EWA on Law and Technology - 35€