Legal Theory and Intellectual Property Rights – CBL/Oriel College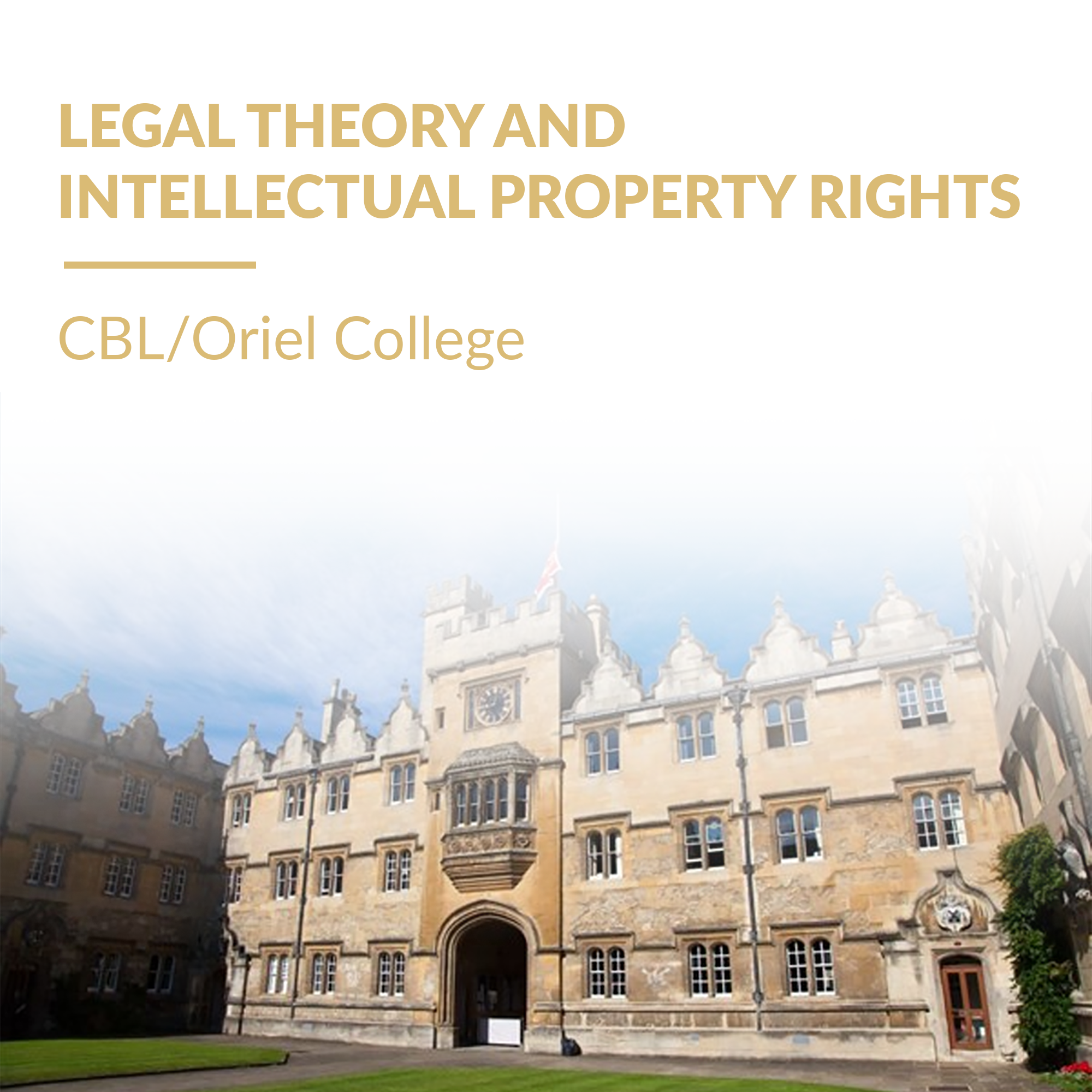 Description
The Summer Institute at Oriel College (Oxford University) is an exclusive short-term online study programme. For more than 10 years, it has provided life-changing study experiences at Oxford University. Since 2020, hundreds of people from all over the world have participated in the Online Programme, immersing themselves in the world's most renowned academia. The academic partner is Oriel College (Oxford University) in partnership with WorldStrides | CBL International.
All the courses have been delivered by academics from the University of Oxford and the University of Cambridge, and the course is accredited by the British Accreditation Council.
Session I: 5 July – 16 July 2021
Session II: 19 July – 30 July 2021
Session III: 2 August – 13 August 2021
Session IV: 16 August – 27 August 2021
Session V: 30 August - 10 September 2021
The Legal Theory course will provide in-depth knowledge of the functions of the rule of law in Common law jurisdictions and practically consider the law. These lectures analyse the nature and importance of rules in legal systems and examine some of the main difficulties associated with the implementation of laws, rules, and regulations.
The Intellectual Property Rights course introduces students to the world of international intellectual property law. It aims to make students familiar with the international IP conventions and treaties system, how they work, and how they are applied. IP laws are national laws; their effects are restricted to the territory of the country that has enacted the respective laws. On the other hand, IP is international, it does not know any national borders. This raises the question of how an IP-owner will be protected in foreign countries.
The Academic Programme courses are, including but not limited to:
Legal Reality & Social Reality
Forms of Legal Decision in Common Law Systems
 The Nature of Law & Legal Systems
Doing Justice vs Solving
Law as a System of Rules: Advantages of Legal Rule
Legal Processes- A Decision-Making Perspective
Conclusion of Legal Theory
Upon successful completion of the programme, Oriel College will issue a
certificate of participation and an academic transcript
to the participants, which may be accountable for optional credits depending on the requirements of the participant's home institution/school/university. Each 2-week session on the programme is designed to be equivalent to
6 ECTS
credits or 3US credits.
Name of the event
Legal Theory and Intellectual Property Rights - CBL/Oriel College
Organising Group
Oriel College in Partnership with WorldStrides | CBL International
Number of Participants
Open to everyone
Fees
1,180 GBP
for the first 2-week session
900 GBP
for each additional 2-week session
Contact
Gabriel.Li@worldstrides.com